In diesem Jahr findet das Fukushima-Projekt in Japan statt: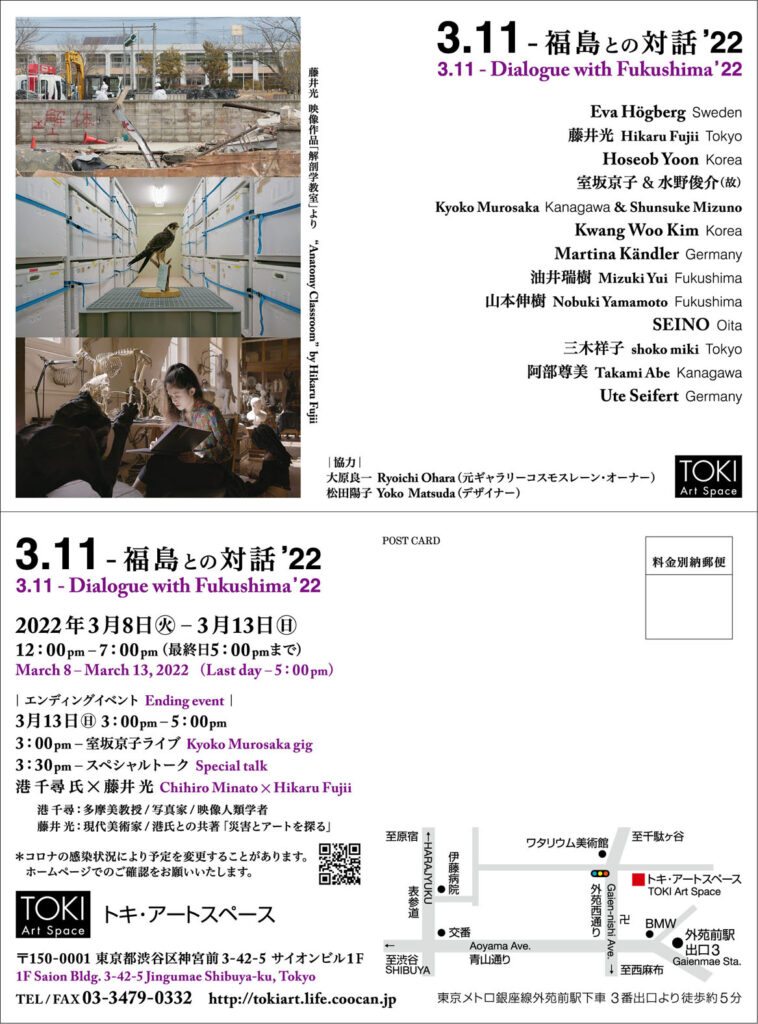 visible – invisible (or time doesn't wait)
water is life is time….is life…is time……..
ever since 2001 i am working with water.
ever since 2011 – 03 i am holding Fukushima-projects in my artspace Kunst [ ] Raum Bremen, or i follow invitations to participate.
for me Fukushima is a synonym for every other country, because this concerns all of us.
the nuclear outlet poisons everything. the earth, in consequence the food, the water, the animals, health of humans !….. and it is all over the world. and what to do with radioactive garbage?
we cannot see the nuclear outlet. it is invisible. the consequences become visible over time.
my contribution to this exhibition is about WATER. this year i show 2 photos taken of the surface of my water-work.
every drop of water is life. beyond political, economical interests water just is. it is indispensable. it is life. no water no life.
we, humans are made out of water, and so it connects us with each other. just like water connects all the places on earth and connects us with the atmosphere.
water is a living being – it reacts to sounds, to everything we do to it.
36 years after Chernobyl and 11 years after Fukushima, we want to keep drawing attention to the essential lessons learned from the two biggest nuclear disasters to date, and draw conclusions as to how policies need to evolve to take these into account, but also what every single person can do
it concerns all of us !
and so we must ask ourself, everyone of us HOW DO I WANT TO LIVE – HOW CAN I LIVE ? HOW CAN I IMPROVE PERCEPTION? HOW CAN I IMPROVE MY OWN ATTITUDE ? HOW TO LIVE ?
i want to say thanks a lot for the invitation to participate!
Ute Seifert, 2022-2